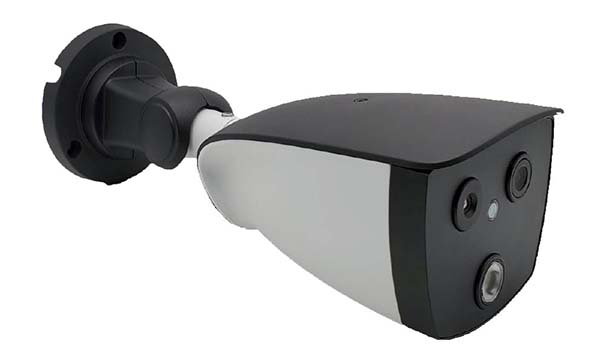 BT–IR256
Codice: 83759
Thermal camera designed for integration with access gate that allows the detection of body temperature to keep epidemics under control.
The device is perfect for carrying out a first screening on people who access a specific place, automatically intercepting suspicious cases. It can be used by companies, schools, shops, public facilities, airports, stations, fairs, shopping centers, hotels and any place with people passing by with the aim of monitoring access in real time and without errors.
It detects the temperature of several individuals at the same time and can immediately block access. Temperature detection is reliable and fast, with an accuracy of ± 0.3 ° C. In addition to temperature detection, this device is equipped with the functionality of capturing face image and recording them on local memory.
IR CAMERA
– IR sensor resolution: 256 X 192 pixel
– Best Accuracy range: +35°C – +38°C
– Accuracy: ± 0.3 °C @ 1,5m
LCD AND OPTIC CAMERA
– Camera: 2 MPx
DEVICE
– Interfaces: Network interface Ethernet RJ45, Relay interface (C; N.A.), Audio interface (IN et OUT)
– Power input: DC 12V
ENVIROMENTAL
– Working temperature: – 20 °C ~ +55 °C
– Working humidity: 0% ~ 90% non-condensing
– Protection grade: IP67
Fill in the following form to request information about the product: