Smart Building
Umpi presents in its offer a line of products dedicated to Smart Buildings.
Umpi provides products and systems that manage the interior and exterior spaces of the building with simplicity.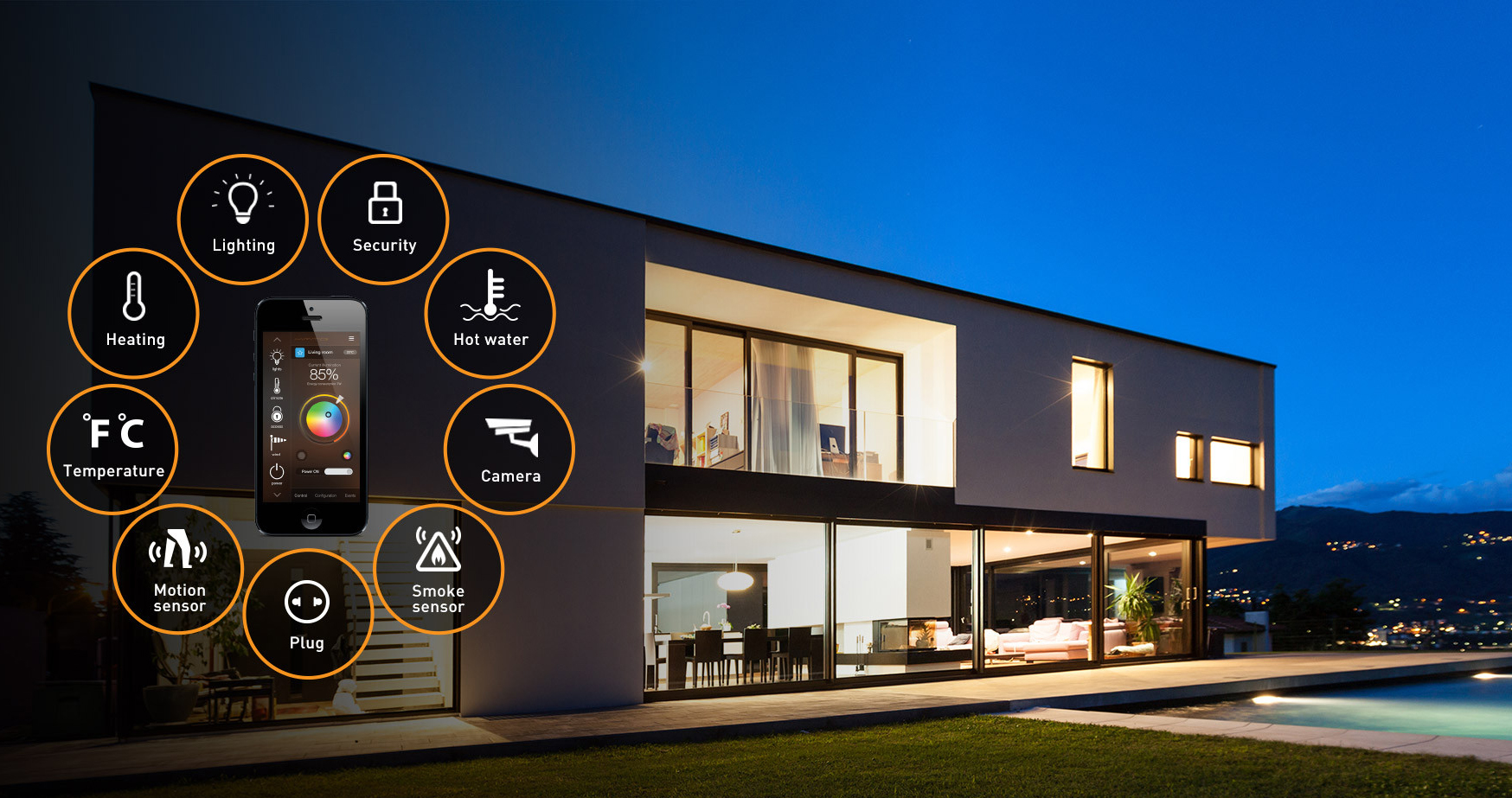 Smart Buildings offer:
Simple Life - Automation system, that manages the building, designed to adapt to the needs of the same building.

Biometrika - Solutions for access control and people identification based on fingerprint recognition and solutions for epidemics control.
Simple Life
SimpleLife is a modular and flexible automation system for building management and control.
The conveyed wave technology allows to reduce installation costs and facilitate the construction of the plants. The system provides an accurate analysis of the plants and consumption flows relating to the various areas of the building.
The field devices allow remote control of the main alarm states, signaling anomaly situations in real time and preventing waste.
The lighting system is completely remote controlled, guaranteeing high savings through the dimming of the luminous flux and intelligent on and off times.
The comfort of the building is managed through centralized control of the air conditioning and heating system (fan coils). Through the specific room control unit it is possible to manage the individual rooms by interfacing temperature sonde and window opening sensors.
Biometrika
Biometrika is the Umpi product line which includes:
biometric devices;
thermoscanner.
Biometric devices
Umpi has enriched its range of excellent products and services by offering the highest quality biometric solutions both for access control and for the recognition of people.
The choice of biometric devices often arises from the need to increase security levels or to speed up identification processes that traditionally involve the use of passwords (often forgotten) or keys (high risk of loss).
Umpi devices are all designed and developed to guarantee the highest quality standards in terms of fingerprint recognition. For this reason Umpi has received the PIV certification (Personal Identify Verification) from the Federal Bureau of Investigation FBI ).
Thermoscanner
Umpi, thanks to its previous experience in the Smart Cities and in the biometry, has expanded its offer with a complete range of different systems that allow to detect the body temperature both of large flows of people over large areas and by managing single access gate.
The new range of Umpi products will be essential to keep epidemics under control through a first screening on people who access a specific place by monitoring body temperature and automatically intercepting suspected cases.